Sempervirens Staff
The naturalist staff at Exploring New Horizons Outdoor Schools have extensive training and teaching experience in the environmental education field. They have a passion for teaching children in the outdoors and a commitment to creating a learning atmosphere that is fun, safe, educational, and inclusive of all learning styles. Each staff member holds at least a bachelor's degree and is certified in both first aid and CPR.
---
Asa / "Chert"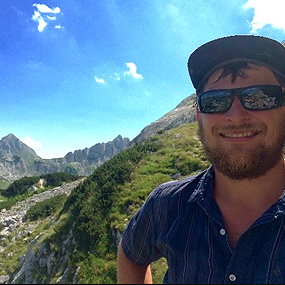 Chert grew up in the Sierra Nevada Mountains and spent his childhood hiking, backpacking, skiing, climbing trees, and jumping off of rocks into the Stanislaus River. He picked up the guitar in middle school, and has since put it down only a handful of times. He had one of those 'life changing events' when he traveled to Exploring New Horizons at Sempervirens to be a cabin counselor. This would alter his path towards the world of outdoor education and ultimately lead him to his current position as Program Director.
After graduating high school, Chert lived, played, and went to school at UC Santa Cruz. There he not only continued his outdoor adventuring and guitar playing, but picked up the mandolin and juggling as well. Later in his college career, he fell in love with rock climbing and has based many of his California travels around the best areas to climb. Following his love of rocks and all things outdoors he graduated with a Bachelor of Sciences degree in Geology. After spending a year working at San Mateo Outdoor Education, he made his way back to Exploring New Horizons at Sempervirens to work as a naturalist for three years before bringing his path full circle and becoming Program Director.
You can email Asa at: asa@exploringnewhorizons.org.
---
Katt / "Caterpillar"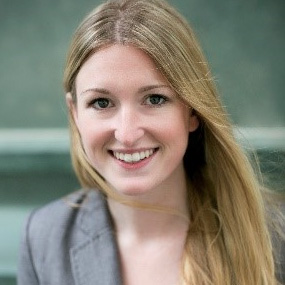 A Bay Area native, Caterpillar spent her childhood getting acquainted with nature between the oaky marshes of Novato and the rolling hills of Pt. Reyes. She went to Walker Creek Outdoor School in 5th grade and loved the experience so much she came back as a counselor in high school. Later as an undergraduate at UC Santa Barbara, she studied habitat restoration, and grew to love wetlands studies and mitigation projects so much she decided to get her B.S. in environmental studies with an emphasis in ecology. She took a minor detour working for a leadership development consultancy in Portland, Oregon, where she coordinated educational programs for global corporate clients. After three years, the desire to get back into the field was too strong to resist, so she went back to graduate school at Portland State University and completed a master's degree in environmental management. She discovered a passion for environmental education during this period, and missed the fog so much she decided to come back to where her heart is to use everything she learned to benefit Bay Area students.
In her free time Caterpillar loves to hike, identify local species all around her, eat cheese from Point Reyes, and collect silly pajamas.
---
Natalie / "Luna"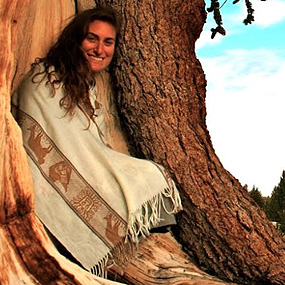 Luna spent her childhood in Fairfield, California. She attended KI Jones, B. Gale Wilson, Vacaville Christian Academy, and Justin-Siena High School. Rare old-growth redwoods became a part of her favorite ecosystem in 2006 when she accepted a naturalist internship with Exploring New Horizons Outdoors Schools at Loma Mar. This marks her 8th year with ENH. Luna enjoys story telling, indigenous education, flute and drum playing, fire poi dancing, star gazing, and international exploration. Her college education includes a BA in Psychology and a Certificate in Diversified Liberal Arts Program from UCLA. Her medical education includes a WMI Adult & Child CPR certification and a WMI Wilderness First Responder certification. You can reach Luna at svmedic@exploringnewhorizons.org
---
Ryan / "Harbor"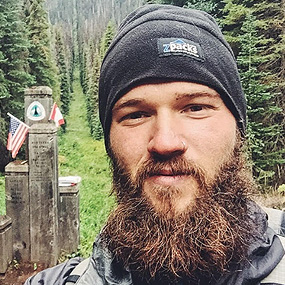 Harbor grew up in Magnolia, TX and is a graduate of Boyce College with a B.A. in Theology. He has worked as a substitute teacher and summer outreach director. Harbor has traveled throughout the United States, Mexico and countries surrounding the Mediterranean Sea. After graduating from college he spent five months hiking the Appalachian Trail and after his intern year at San Mateo Outdoor Education he also completed the Pacific Crest Trail from Mexico to Canada. Harbor is interested in the progression of the natural world and enjoys gardening, raising chickens, rock climbing and hiking. He often finds himself immersed in water and exploring rivers. He also likes to read and writes poems and songs. Harbor loves music and has been playing instruments since he was nine years old. He plays the drums, guitar, bass and piano.
---
Deanna / "Decay"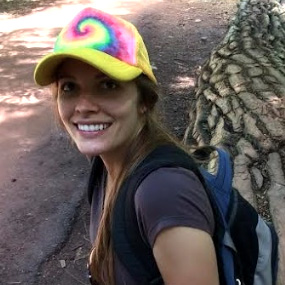 Decay grew up playing in the dirt and water of Wisconsin in search of cool bugs, plants and animals. She later received her environmental geography degree which involved research projects in Yosemite, western Wisconsin, and Texas hill country studying the affects humans have on land, water, and wildlife. Now she's back to playing in the dirt in search of cool creatures, now with added elements of collecting data to play around with for graphs, mapping and analysis – all way more fun than it sounds! When she's not nerding-out over nature with kids, she's likely swimming, canoeing, painting, playing around on a drum or ukulele, cooking, and in the right climate, building snow sculptures!
---
Charlotte / "Feather"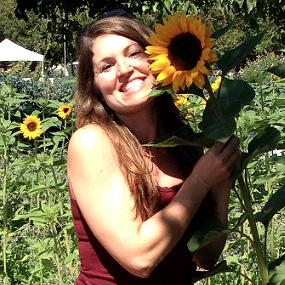 Feather grew up in the lovely state of North Carolina where she enjoyed playing in her neighborhood creek and critter hunting. Feather attended the University of North Carolina at Asheville and earned a degree in environmental studies. After graduating, she wanted to explore what the West Coast had to offer so she drove across the country to work at Hidden Villa, an educational farm and wilderness program in the Bay Area. This was the beginning of many years working at outdoor education programs where Feather loved exploring with kids and being outside. Feather took time off to travel to Vietnam and Thailand where she taught English. Most recently, she worked at a Waldorf school as the farm apprentice where she learned skills in growing vegetables, driving a tractor and milking a cow. Now she is so excited to be combining her love for growing food, getting her hands dirty, and introducing kids to the source of their food as the Sempervirens gardener.
---
Samantha / "Clover"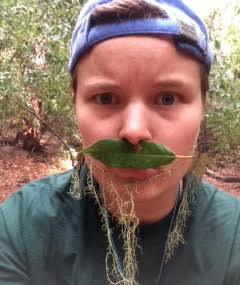 Clover grew up in Northfield, MA and is a graduate of Juniata College where she earned her degree in PreK-4th Grade General Education and K-8th Grade Special Education. After graduating, she worked as a teacher at Nature's Classroom in New England then as a Naturalist at San Mateo Outdoor Education. Her summers have been spent working as a counselor at multiple camps, leading outdoor activities for children of all ages. In her free time, she likes to play and listen to music, travel, spend time outdoors and with friends, and play sports. She is looking forward to sharing her appreciation for nature with all of the students coming to Outdoor School!
---
Jocelyn / "Snail"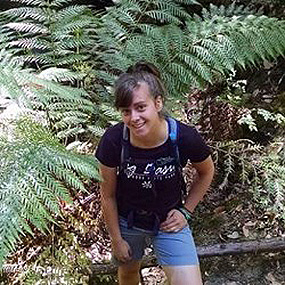 Snail began her journey in the foothills of Southern California. Then she "packed her shell" for her first great adventure studying History of Art, Design, and Visual Cultures at the University of Alberta in Edmonton, Canada. After graduating, Snail spent six months backpacking around Europe having many incredible outdoor adventures and developing the need to spend a majority of her time outdoors. Over the past two years Snail had "gneiss" experiences that could not be taken for "granite" working as an Outdoor Educator in Rocky Mountain National Park, at the Audubon Society of Portland, and at Sierra Outdoor School in Stanislaus National Forest. Snail loves backpacking, hiking, rock climbing, crafting, making music, puns and almost any adventure possible in nature. She is very excited to work in the redwood forest sharing her passion and interest in nature with children and teaching how important every part of the forest (especially snails!) is and how important our actions are within it.
---
Elizabeth / "Junco"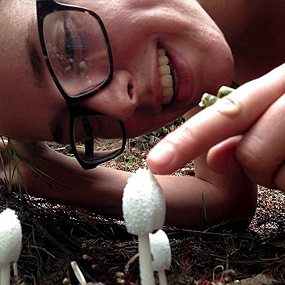 Junco grew up among the farms and ridgeline trails of Southeast Pennsylvania. Standout moments from her childhood include creating sailboats up in trees, canoeing down the Delaware River, gardening with her grandmother, learning to play the violin and watching a PBS special about cephalopods. Her obsession with flowers, fungi and bog plants led her to pursue a degree in Plant Science and Natural Resources at Cornell University. Her studies took her to incredible places, from the Dominican Republic to learn about medicinal plant use to many forests in the Northeast to research the interaction between deer and earthworms. Junco's excitement for teaching started when she developed and taught curriculum for a horticultural art class. Her interest in teaching then grew during a summer talking to people about glaciers and geology at a state park in New York, and then it became part of who she is last school year at San Mateo Outdoor Education. When she's not rambling through the redwoods with kids or reading books, Junco enjoys long walks, baking pies, conversation over a cup of coffee, collecting lichen, making music with friends and writing.
---
Taras / "Tortuga"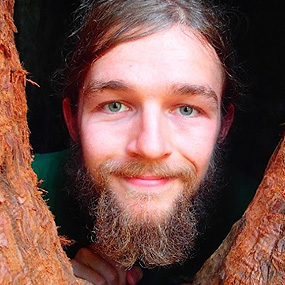 Tortuga grew up in the foothills of the beautiful Sierra Nevada Mountains of California. During his childhood, all of his spare time was spent exploring the woodlands, creeks and rivers just beyond his own backyard. His love for the outdoors grew even more when he lived in the Sierra Nevada High Country for several summers while working for the US Forest Service and Bear Valley Summer Day Camp. In between these summers Tortuga studied natural resources conservation at the University of British Columbia in Vancouver, Canada. His time in BC gave him a deeper understanding and appreciation of the natural world in both an academic and recreational sense. After attending university, Tortuga worked as an intern naturalist at Foothill Horizons Outdoor School in Sonora, CA which inspired him to continue working in the field of outdoor education. He is excited and honored to be working, educating and learning this year with Exploring New Horizons at Sempervirens.
Tortuga's favorite pastimes include hiking, skiing, swimming, fishing, playing music and spending time at his cabin in the high country of the Sierra Nevada.