Sempervirens Staff
The naturalist staff at Exploring New Horizons Outdoor Schools have extensive training and teaching experience in the environmental education field. They have a passion for teaching children in the outdoors and a commitment to creating a learning atmosphere that is fun, safe, educational, and inclusive of all learning styles. Each staff member holds at least a bachelor's degree and is certified in both first aid and CPR.
---
Asa / "Chert"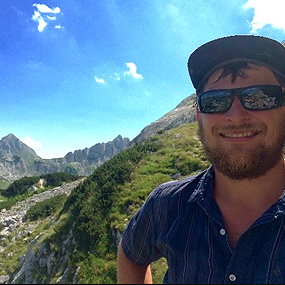 Chert grew up in the Sierra Nevada Mountains and spent his childhood hiking, backpacking, skiing, climbing trees, and jumping off of rocks into the Stanislaus River. He picked up the guitar in middle school, and has since put it down only a handful of times. He had one of those 'life changing events' when he traveled to Exploring New Horizons at Sempervirens to be a cabin counselor. This would alter his path towards the world of outdoor education and ultimately lead him to his current position as Program Director.
After graduating high school, Chert lived, played, and went to school at UC Santa Cruz. There he not only continued his outdoor adventuring and guitar playing, but picked up the mandolin and juggling as well. Later in his college career, he fell in love with rock climbing and has based many of his California travels around the best areas to climb. Following his love of rocks and all things outdoors he graduated with a Bachelor of Sciences degree in Geology. After spending a year working at San Mateo Outdoor Education, he made his way back to Exploring New Horizons at Sempervirens to work as a naturalist for three years before bringing his path full circle and becoming Program Director.
You can email Asa at: asa@exploringnewhorizons.org.
---
Ryan / "Harbor"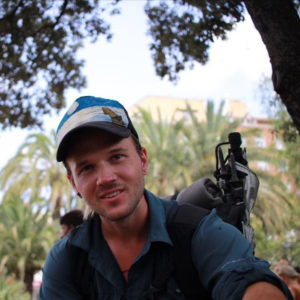 Harbor grew up in Magnolia, TX and is a graduate of Boyce College with a B.A. in Theology. He has worked as a substitute teacher and summer outreach director. Harbor has traveled throughout the United States, Mexico, and countries surrounding the Mediterranean Sea. After graduating from college he spent five months hiking the Appalachian Trail and was inspired to lead students into a greater appreciation for the natural world. Harbor is interested in understanding the stories told by the natural world and enjoys hiking, trail running, climbing trees and rock climbing. His favorite thing to do outdoors is to find rivers or creeks and spend hours exploring. He also likes to read and write poetry and music. Harbor has been playing various instruments from an early age and has become interested in learning instruments from various cultures all around the world.
---
Deanna / "Decay"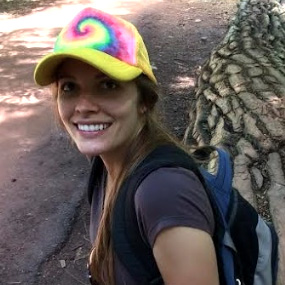 Deanna grew up playing in the dirt and water of Wisconsin in search of cool bugs, plants and animals. She later received her environmental geography degree which involved research projects in Yosemite, western Wisconsin, and the hill country of Texas studying the effects that humans have on land, water, and wildlife. Now she's back to playing in the dirt in search of cool creatures, now with added elements of collecting data to play around with for graphs, mapping and analysis! All way more fun than it sounds. When she's not nerding out over nature with kids, she's likely swimming, canoeing, painting, playing around on a drum or ukulele, cooking, and in the right climate, building snow sculptures!
---
Samantha / "Clover"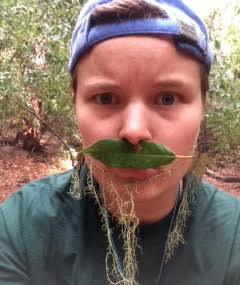 Clover grew up in Western Massachusetts where she gained a long lasting love and appreciation for the outdoors. She pursued her love of teaching and working with kids by earning a degree in General and Special Education at Juniata College. Before joining the Sempervirens crew, Clover worked at Nature's Classroom and multiple camps in New England then at San Mateo County Outdoor Education. When not working, she enjoys creating and listening to music, traveling, spending time outdoors and with friends, reading, playing games, and doing puzzles! Clover is looking forward to sharing adventures and her appreciation for nature with all of the students coming to Outdoor School!
---
Lauren/ "Sage"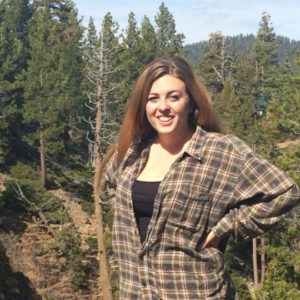 Sage grew up in the Bay Area and is beyond happy to be back after spending the past several years in Southern California. She spent her early years riding horses, doing ranch work, and volunteering as a junior docent at Ardenwood historic farm. She went to college at UCSB and majored in psychology, and during that time she worked at a local food co-op where she developed her love for cultivating and preparing food. She taught cooking classes at an after school program before heading to sunny San Diego for grad school, where she got her teaching credential and M.Ed. But instead of wanting her own classroom, Sage answered the call of the wild and fell in love with outdoor education. When she's not in the office or out visiting schools Sage likes to play guitar, stargaze, bake, snowboard, practice yoga, daydream about homesteading, swim, plan road trips, hike with her dog, and take naps with her cat.
---
Rebecca/ "Heron"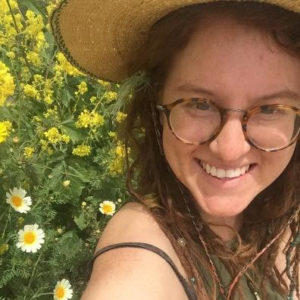 Growing up in Los Angeles, Heron got the opportunity to explore natural spaces at a variety of camps that she attended throughout her childhood. Camp fostered her love of forest and sea, which she followed to the University of California Santa Cruz. During her sophomore year, Heron took her first step on the path to becoming a Naturalist when she decided to enroll for fun in a Natural History class. Excited by experiential learning, she continued to pursue outdoor education with a field study course her junior year. Natural History Field Quarter taught Heron the fundamentals of field journaling as she followed the spring in California from the Mojave to Mono Lake. During that quarter, her idea of education revolutionized and she realized she wanted to spend her life connecting people to nature through outdoor education. Heron has since taught in the Sierra Nevada Foothills and in Washington State. Heron is grateful to be back in the Santa Cruz Mountains to share the wonder of the redwoods with students at Sempervirens.
---
Robin/ "Sun Dog"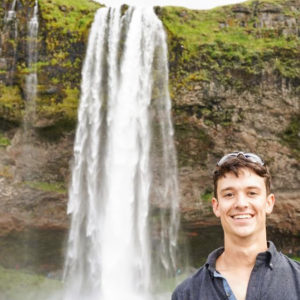 Sun Dog grew up in the beautiful rolling hills of the Patapsco river valley in western Maryland where he developed a love for the outdoors from an early age. Robin grew up jumping into the river with his dog, going to outdoor school in Maryland, playing soccer, playing frisbee, mountain biking, and playing music. He started playing drums and percussion at around 6 years old and continued to play jazz, funk, and Latin music into college. After graduating high school, Sun Dog headed out west to Washington state where he earned his bachelor's in Biology. In between his college years he worked at summer camps with kids of all ages. He was a cabin counselor, and a zipline and ropes course director. After university, he moved down to the Sierra Nevada foothills and taught as a Naturalist Intern at Sierra Outdoor School. Now, Sun Dog is stoked to share his love of the natural world with all of the students and staff here at Sempervirens Outdoor School!
---
Kelsey/ "Goose"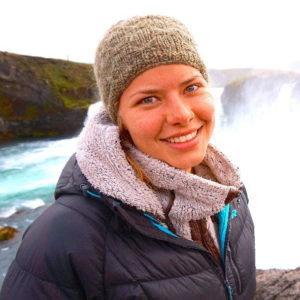 Goose grew up investigating nature in Jackson Hole, Wyoming. When not in school, Goose could be found doing science experiments in her backyard, searching for bugs, collecting rocks, swimming in lakes and taking care of the animals on her farm. Her love for the outdoors and science brought her to Washington State where she continued to play and explore in the Pacific Northwest. She received her B.S. degree in Molecular and Cellular Biology at the University of Puget Sound. Goose stayed close to teach Outdoor Science at YMCA Camp Seymour in Washington, before adventuring south to teach at Sierra Outdoor School the foothills of the Sierra Nevada. When not frolicking in the woods, you might find Goose dancing, playing music, cooking, kayaking, making art, hiking or meeting new people. Goose has always dreamed of living and teaching in the redwoods and is excited to share that dream with her students!
---