Camp Sempervirens Site Photos
Take a tour of our beautiful facilities!
---
Cabins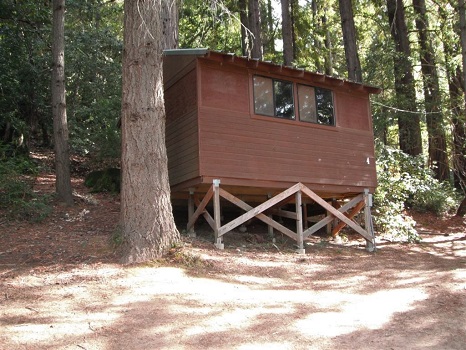 Camp Sempervirens has 12 rustic cabins available for rental. Cabins have electricity, and limited heat during winter months. Each cabin sleeps between 10-12 individuals. Cabins are accessible via stairs, and one cabin has a ramp for individuals with additional mobility support needs.
---
Amphitheater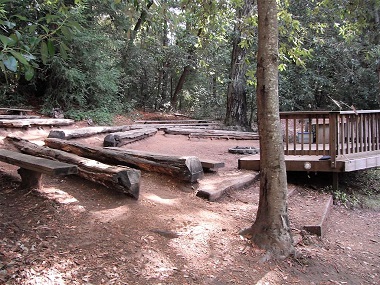 Large outdoor facilities are available for your group. Amphitheater provides fire pit for evening camaraderie, a stage for performances, presentations or classes along with lighting for evening use.
---
Recreation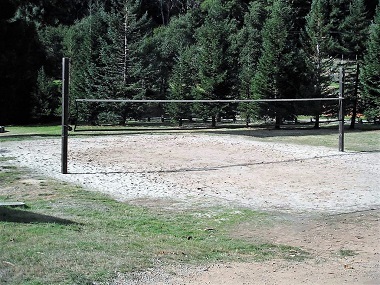 Camp Sempervirens provides a number of recreational facilities that are available for you to utilize during your stay. Groups have access to large fields for group camps, volley ball, ga-ga ball, ping pong and basketball are available throughout your stay.
---
Picnic Area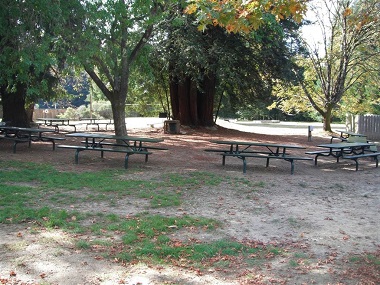 Large picnic gathering area is perfect for outdoor meals, classes or outdoor activities.
---
Studio Spaces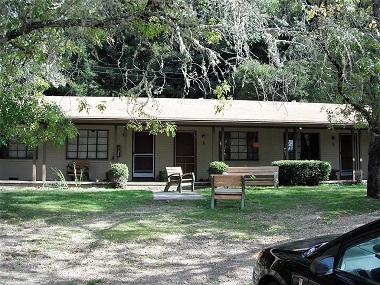 Between 5 and 6 studios could be included as part of the Camp Sempervirens facility rental depending upon the season. Each unit is contained with ensuite bathroom and showers, kitchen facilities and furnished living space. Inquire if you are interested in including these units with your overall rental package.