Pigeon Point Staff
The amazing staff at Exploring New Horizons at Pigeon Point always has extensive experience in the field of outdoor education. These naturalists are also musicians, puppeteers, storytellers, wildlife experts, and cooks. All are college graduates and certified in First Aid and CPR as well.
---
Heidi / "Tigerlily"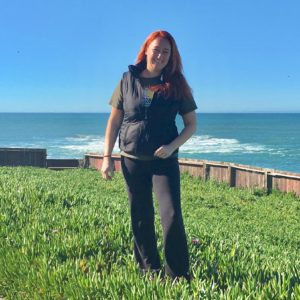 Tigerlily grew up playing outside and enjoying nature in the Adirondack Mountains of Upstate New York and Blue Ridge Mountains of Western North Carolina. She graduated with a Bachelor of Science in Environmental Studies from the University of North Carolina-Asheville. Tigerlily studied abroad at the University of Ghana-Legon taking Cultural Studies and lived in Costa Rica on a permaculture farm after collage. She still enjoys traveling abroad as well as locally in California. She especially loves swimming in and camping by rivers, lakes, and hot springs with her dog. When she is not on adventures in nature with students Tigerlily enjoys gardening, cooking, and dancing.
---
Eleanor / "Luna Moth"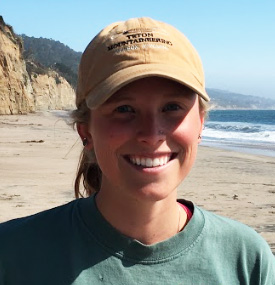 Luna Moth grew up in Alexandria, Virginia and is a graduate of Duke University. She received a B.S. in Biology with a concentration in Ecology, and a B.A. in Earth and Ocean Science. She studied at the Duke University Marine Laboratory for a semester where she took classes on marine invertebrates, marine animal physiology, and a travel course to Puerto Rico and St. Croix to study the biology of sea turtles. Luna Moth also studied ecology and conservation in South Africa with the Organization for Tropical Studies where she conducted research in Kruger National Park and did a final research project on avian malaria. She returned to South Africa to work with a non-profit called The Nsasani Trust and started an environmental education and outreach program for rural high school students interested in Life Sciences. Luna Moth enjoys hiking, backpacking, running and rock climbing. She loves birding and is always interested in identifying new birds. She also likes water coloring, singing and playing the banjo.
---
Jacob / "ScrubJay"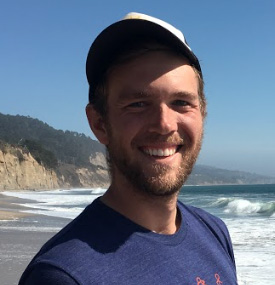 ScrubJay grew up on a small organic farm in the foothills of Virginia's Blue Ridge Mountains. There he learned from a young age to love the natural world, as well as music, literature, and theater. He holds a BA in Theater from Guilford College and an MFA in Acting from the American Repertory Theater at Harvard. He continues to value spending time outside, and enjoys music making, backpacking trips, and read-alouds.
---
Molly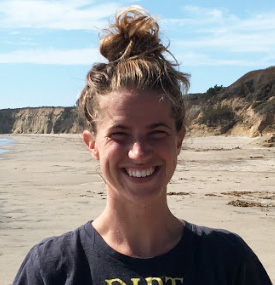 Molly was born and raised in the small capital of Vermont. She joins the Pigeon Point staff for her 9th year as a naturalist in the Santa Cruz Mountains. When she is not exploring the forest and coast with youngsters of the greater Bay Area, Molly enjoys backpacking and sleeping in hammocks, reading and playing cards by kerosene light, playing with animals of any size – especially pigs – canoeing and drinking coffee.