Loma Mar Staff
The naturalist staff at Exploring New Horizons Outdoor Schools have extensive training and teaching experience in the environmental education field. They have a passion for teaching children in the outdoors and a commitment to creating a learning atmosphere that is fun, safe, educational, and inclusive of all learning styles. Each staff member holds at least a bachelor's degree and is certified in both first aid and CPR.
---
Bridget / "B"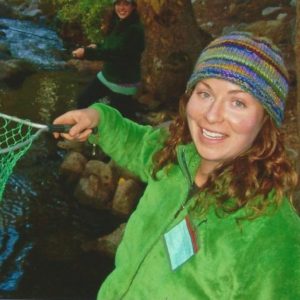 B grew up in Pleasanton, California and attended Loma Mar as a 5th grader from Vintage Hills Elementary. She had an awesome time as a student, and returned as a cabin counselor several times throughout high school. Her time as a counselor inspired her so much, she decided that she wanted to work towards one day being a naturalist at Loma Mar. She accomplished her dream at 21 and was hired as an intern naturalist by Principal Burl and the Loma Mar staff in 2005. She spent four years as a naturalist and summer gardener, developing her craft of teaching as well as learning more about local natural history, mycology, organic gardening and communal living. She took some time off from Exploring New Horizons to explore careers beyond outdoor ed, and returned in 2012 as the Program Coordinator and then became Program Director in 2014. B has a BA in Environmental Studies and Earth Sciences, MA in Education and Secondary Teaching Credential in Biological Sciences from UC Santa Cruz. She loves playing the role as "Principal B," and is currently working on earning another Master's Degree in Nonprofit Leadership and Management from Arizona State University (Go Sun Devils!). B has a dog, Roxy, four chickens, a garden and loves to spend time hanging with her naturalist friends, going to the beach and hoping it will rain to bring on chanterelle and oyster mushrooms. Her favorite places to visit are the Sierra Nevada Mountains, Idaho and Montana where she likes to spend time with her family and friends, go fishing and dip into hot springs. Life is good!
---
Joshua / "Bobcat"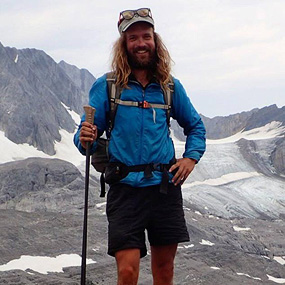 Bobcat was born in the Chesapeake Bay watershed in Baltimore, MD. Growing up, he explored every inch of green space he could find and played the cello a lot. His nature studies were inspired and guided by some wonderful mentors both at summer camp and in his family. Decades later, little has changed. Bobcat has hiked over 15,000 miles, including two walks across the United States and a traverse of Iceland. He received a B.A. in music from Earlham College and plays in the band Ghost Train and other projects. His deep relationship with nature and music are constantly displayed in his teaching at the outdoor school. Bobcat has been a part of Exploring New Horizons since 2006.
---
Natalie / "Starshine"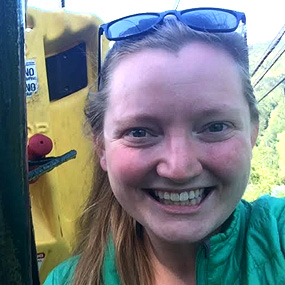 Natalie likes hiking in the mountains, long walks on the beach, and poking dead things with sticks. After graduating from the University of Washington's Program on the Environment with a BA in Environmental Studies, Natalie spent a year as an AmeriCorps member. During her term, she worked with the Mercer Slough Environmental Education Center to develop curriculum and teach wetland science to Seattle-area students. She also delivered science-based programming with the Girl Scouts of Western Washington, Pacific Science Center, and Woodland Park Zoo. Most recently, Natalie spent a year in southeastern Minnesota as part of the Eagle Bluff Environmental Learning Center's Naturalist Fellowship Program. During her time in the Midwest, she taught outdoor science, adventure, and culture classes. Natalie is excited to be back on the west coast. She can't wait to share inspiring outdoor experiences with students and is ready to hit the trail!
---
Franklin / "Erosion"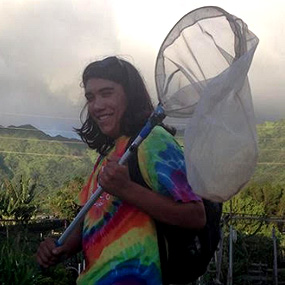 Erosion grew up in the small coastal community of El Granada, California. He is a graduate of The University of Hawaii at Manoa with a B.S. in Tropical Plants and Soil Science with an emphasis in Plant Production and Management. He aspires to start an educational farm to teach people about the benefits and necessity of sustainable agriculture. While in Hawaii, Erosion worked as a childcare specialist for children ranging from toddlers to preteens. He worked as a teacher's assistant at an art studio in Half Moon Bay where he taught the local youth the basics of art. Erosion worked as a senior counselor for multiple summer camps and is currently the Volunteer Coordinator for the Optimist Volunteers for Youth Summer Camp. Erosion has been working with kids most of his life; teaching about the world we live in is his dream. He enjoys hiking, slack-lining, tree climbing and hanging out in the redwoods. As a surfer and body-boarder he loves being in the ocean. Erosion has a passion for art, especially drawing and painting waves. He also likes to dance, read, write, cook and play music-notably the guitar and bass.
---
Henry / "Dog"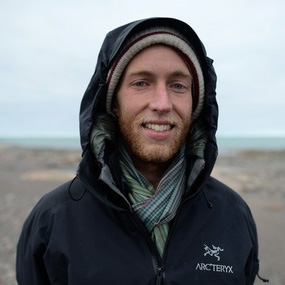 Dog is from St. Louis, Missouri. He attended Guilford College in Greensboro, North Carolina and graduated in 2010 with a degree in Peace and Conflict Studies with concentrations in Political Science and International Political Economy. Since graduating, he has spent time as a ranch hand, a soccer coach and as a speedy deliverer of UPS packages. Dog enjoys knot tying, and he is a semi-proficient unicyclist. He also spent two years working at the neighboring San Joaquin Outdoor School in La Honda, California.
---
Alicia / "Acorn"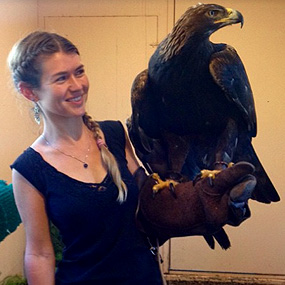 Acorn was born and raised in Goleta, California, and migrated north to attend college at UC Santa Cruz, where she earned her B.A. in Environmental Studies. Some of her favorite experiences during college were living and studying in Spain, taking sailing and gardening classes, and embarking on a ten-week adventure called Natural History Field Quarter. Field Quarter and an Environmental Interpretation class ignited her passion for learning and teaching outside. Acorn has spent five summers working at Life Lab, a garden-based summer camp in Santa Cruz, and one summer working and exploring in Ecuador. She was a Naturalist Intern at Sierra Outdoor School before coming to ENH, and she is excited to be working her fourth year here at Loma Mar. Her favorite foods include dark chocolate, sweet potatoes, and sourdough bread, and her favorite activities are cooking, backpacking, reading, and seeing kids get excited about nature.
---
Amy / "Zaria"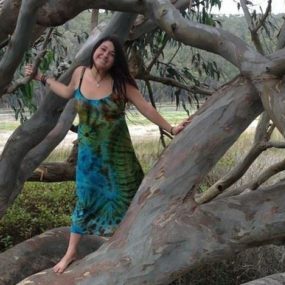 Zaria was born in Saratoga Springs, NY and moved to California in August 2013. As a child, she spent hours climbing trees and exploring the pond near her house. Zaria has always loved spending time in nature and as she grew older, found her calling as an educator. She has been continuously inspired by the excitement and new perspectives children bring to exploring the natural world. In searching for a job which would allow her to spend the majority of her time outside with kids, Zaria was lucky enough to stumble across outdoor education. Outside of work, Zaria enjoys to travel, swim, paint, and, more than anything, have a good conversation with great friends.
---
Adam / "Berry"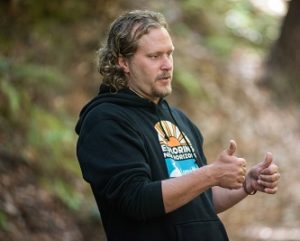 Berry was born in raised in the Ohio River Valley in southern Indiana. Berry fostered an appreciation for outdoor education while attending Indiana University's Outdoor Recreation Department. Eventually shifting in the Teachers Education Program, He was able to bridge his principles of environmental stewardship with academic enrichment and instruction. He was also a classroom schoolteacher for four years while preparing to make a westward transition to the central coast of California to pursue a deeper connection and understanding to the food production systems that is especially vibrant to Cenrtal California. Since moving to California, Berry found the perfect communion of academics and nature awareness in the world of Outdoor Education. Additionally, Berry is interested in spending time in and around the ocean, or helping to work at local farmers markets or farm to table dinners in and around the Bay Area.
---
Roni / "Sunflower"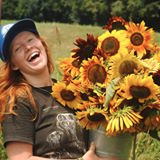 Sunflower grew up exploring the outdoors and playing sports with her brother, dad, and mom. Places like Yosemite, Mount Hermon and Lake Tahoe captured her heart at an early age. Her first ascent up Yosemite Falls at age 7 set the tone for the rest of her life of exploring, hiking, backpacking, and all things outdoors. Waking up at 3 AM to climb the Las Trampas hills to watch the sun rise over Mt. Diablo was a common high school activity for her and her friends. Sunflower's other true love is dance. Starting with pre-ballet at age 3, all the way to graduating from San Jose State with a B.A. in Dance and continuing a professional career to this day, she knows that dance will always be her passion. She spends her free time honing her photography skills, picking up instruments – flute, ukulele, and guitar – creating Earth art, practicing yoga, and laughing until her abs hurt. Sunflower spent a few summers in Austria to intern on Kleinefarm, learning how to sustainably grow, care for, and harvest fruits and vegetables (a newer passion). She is thrilled to live and work in a place where she can spread her passion for arts and the outdoors to children.
---
Lisa / "Sol"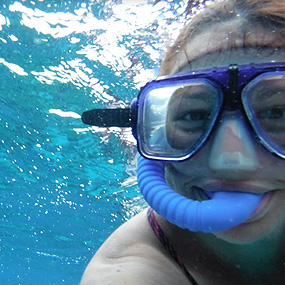 Sol began her career in education as a classroom teacher and later discovered that teaching outdoors was more true to her passion. She went to grad school at the University of Washington to earn a Masters in Environmental Education, which began her career as a Naturalist. She especially enjoys learning and teaching students about plant medicine and helping students to realize their interdependent role with the natural world. After five years of being a Naturalist here at ENH, she realized that becoming the campus Gardener was the perfect fit so she could focus even more on demonstrating to students how we directly depend on the earth's resources for both food and medicine. She also enjoys teaching students about Nutrition as she facilitates salad-making with the students. Now she is in her 5th year as Loma Mar's gardener. Sol calls her career here a "jobby", because it is not just a job, it is also her hobby and favorite pastime.
---
Tim / "Raptor"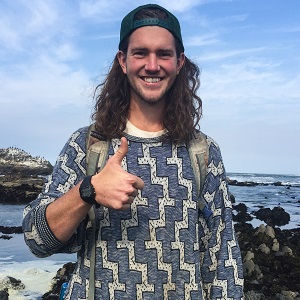 Raptor was born and raised in the concrete sprawl of Los Angeles, CA, but dreamed of the forests that lie beyond. After graduating high school, he traveled to Oregon and received his BA in Environmental Science with an emphasis in Environmental Policy Making from Willamette University in December 2015.
In addition to his studies, Raptor has worked on numerous farms, and served as an employee on his school's student farm, which helped to provide locally grown fruits and vegetables to the students, faculty and employees. Before joining the team at ENH, Raptor worked as an intern naturalist for San Mateo Outdoor Education where this passion only continued to grow stronger. In addition to inspiring others about the natural world, he loves to go mountain biking, running, backpacking, snowboarding, and enjoys reading, writing, walking dogs and playing the saxophone and guitar.
---
Lucas / "Delta"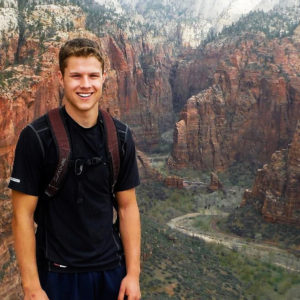 Delta was born and raised in Seattle where he fell in love with the natural wonders of the Pacific Northwest and took his first step down the path that would eventually lead him to Loma Mar. After completing a B.A. in Behavioral Neuroscience from the University of San Diego, Delta spent the summer guiding service trips throughout Colorado and Utah, then went on to teach English in rural Nepal, an experience which ignited his passion for teaching. Following his travels, Delta worked as an Outdoor Education Instructor in the mountains of Southern California, focusing on leadership, outdoor skills and life sciences. Then he took the classroom underwater, leading students on SCUBA-based marine conservation trips to restore coral reefs in the Florida Keys. When he's not teaching, Delta can be found hiking, climbing, diving or wherever else there is adventure to be had. Delta has always believed that nature is the best teacher and the best classroom is without walls. He is thrilled to be able to share these passions with students each week and continue to grow as an educator here at ENH.
---
Nick / "Rock"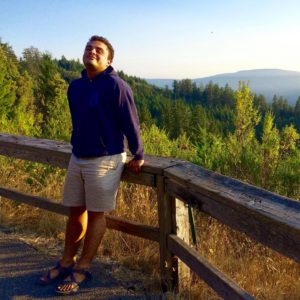 Rock grew up in Castro Valley and attended Outdoor School at Camp Loma Mar as a sixth grader, and returned as a counselor many times during and after high school. Ever since coming to camp as a counselor, Rock swore that one day he would make it back to Camp Loma Mar, but as a part of the staff.
After high school, Rock moved to rural Humboldt County where he studied to become an Emergency Medical Technician, and worked as an 911 Ambulance EMT and for a local school district, before seizing an opportunity to fulfill his goal of joining the ENH Loma Mar staff as Health Care Supervisor in 2018. Rock spends his summers and weekends working as an EMT for San Mateo County's Emergency Medical Services. In his free time, Rock enjoys hiking, swimming, camping, laughing, cooking, and giving back to his community as a member of the Loma Mar Volunteer Fire Department.
---
Stephen / "Octopus"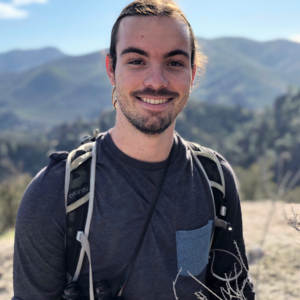 Octopus grew up in Orange County, where he enjoyed the sun and beautiful beaches of Southern California. For college he journeyed north to Santa Clara University, where he studied biology and chemistry. Octopus spent a semester abroad in Botswana, where he worked as a conservation intern at Mokolodi Nature Reserve. For the past two years he has worked as a naturalist and health clerk at nearby San Joaquin Outdoor Education, where he led hikes in the redwood forest and excursions to the coast. Octopus loves helping students make meaningful connections with the natural world, and is passionate about science education in outdoor settings. When he is not working Octopus enjoys culinary experimentation, hiking, rock climbing and
reading.
---
Sarah / "Rhubarb"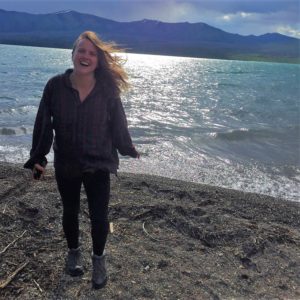 Rhubarb grew up in Massachusetts exploring the woods in her own backyard and going on trips to New Hampshire's White Mountains each summer with her family. Her appreciation for these experiences inspired her to pursue a degree in Environmental Studies from the University of Vermont. In college Rhubarb focused on ecology, conservation, and environmental education, which lead her to a job as an outdoor educator in Southern California post graduation. She loved the west coast so much, she decided to stay out here and become a naturalist at ENH! In her free time, Rhubarb enjoys practicing yoga, hiking, rock climbing, and seeing live music. She also loves exploring the national parks across the U.S. and traveling to other countries when possible. She is so excited to be located here in Loma Mar to share her passion for the natural world with 5th and 6th grade students!
---
Kathryn / "Puddle"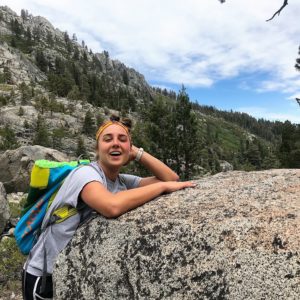 Puddle grew up in New Jersey but spent most of her time on her family farm in Allentown, Pennsylvania. She went to college in Massachusetts where she participated in Track and Field and earned her degree in Environmental Studies and Sustainability. While at Merrimack College, she took an opportunity to spend a semester in Montana to hike and adventure. After returning she realized that she wanted to spend as much time as possible in the outdoors and flew to Southern California to teach outdoor ed in the mountains. Since moving cross-country a year ago, she has been to 9 national parks, been on four very cool road trips, traveled to South America and saw her first real live seal! When she isn't at ENH, Puddle enjoys going on hikes and taking Polaroids, pretending she is a bird, attending concerts, and thrift shopping.
---
Lindsay / "Wren"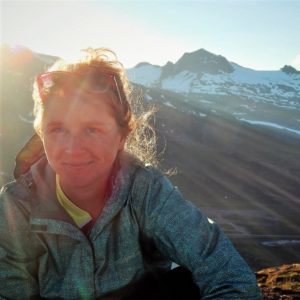 Wren grew up in the great state of New Jersey. After high school, she headed to James Madison University where she earned a B.S. in Biology with a minor in Communications. Wren's love of the outdoors and desire to share that passion with kids is what led her to Outdoor Education shortly after her graduation in 2016. She spent two seasons as a naturalist at YMCA Camp Mason and two seasons at Whiskeytown Environmental School. Wren enjoys traveling to new places and seeing new things. She hopes to inspire a love of nature and discovery in her students.