Board of Directors
Are you interested in contributing to Exploring New Horizons Outdoor Schools? Consider joining the Board of Directors and give you insight, dedication and expertise so that Exploring New Horizons can continue to provide dynamic environmental education programs to the youth of Northern California. See how you can get involved and make a difference to Exploring New Horizons Outdoor Schools and youth today.
---
Tracey Weiss, Executive Director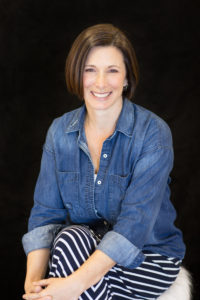 Tracey has been Exploring New Horizon's Executive Director since 2006. With 16+ years of experience in environmental education, she uses her passion for environmental education to inspire and engage youth and their adults to become stewards of California's natural world. Throughout her professional career, Tracey has been dedicated to serving youth, the environment, and developing strategically sound nonprofits. Her passion for the environment started at a young age with the Girl Scouts. She grew up within the organization and is still an active camper. Tracey continued to help girls 'grow strong' as the Outdoor Program Director for the Girl Scouts of Northern California, and International Groups while living in Germany and the United Kingdom. Her many experiences providing outdoor education opportunities for youth range from taking high school students on environmental tours of Belize, creating a new national model for marine science education at Camp SEA Lab, and working as the Camp Director at Skylark Ranch Girl Scout Camp.
Tracey is an active member with the Northern California American Camp Association, serves on the Environmental Literacy Task Force for the California Department of Education, and is the Vice President of the Board of Directors for the California Association for Environmental and Outdoor Education. She possesses in-depth knowledge and experience in leading both the complex day-to-day operations of our organization as well as guiding its vision, growth, and unique corporate culture. [email]
---
Uli Mueller, President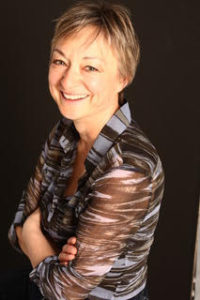 Uli Mueller is an executive coach with over 20 years of experience in human and systems dynamics. Uli works with leaders from Fortune 100 companies to entrepreneurs, providing them with action-oriented and transformational coaching. She encourages her clients to take charge of their lives and to deliberately align their actions and behaviors with the impact they desire to create in both work and life. Her coaching is practical and down to earth, and aims to make an immediate difference in their leadership effectiveness. She provides her clients with guidance and techniques to help them more effectively lead and manage their business or areas of responsibility. To contact Uli, you can reach her at 510-393-5779 or via [email].
---
Allison Collins, Secretary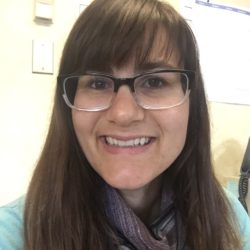 Allison works as a school administrator in the Pajaro Valley Unified School District. She comes from a background in outdoor education having worked with San Joaquin Outdoor School and Santa Cruz County Outdoor Science School. Her love always lies in the woods where the most meaningful learning takes place. She is excited to be able to continue to give back to an organization which means so much to her, Exploring New Horizons Outdoor School. [email]
---
Michael Cohen, Treasurer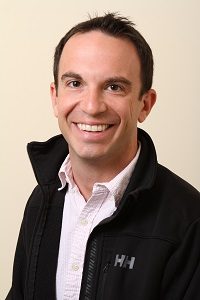 Michael works in business development at Facebook and is focused on bringing internet connectivity to the two-thirds of the worlds population without access. His first outdoor memories are walking the trails at Briar Bush, his childhood nature center. As the son of a lifelong teacher and brother to an outdoor educator, he was drawn to support Exploring New Horizons. His prior professional experience includes corporate development at Facebook, co-founding a middle market investment fund and working for Cameron Corporation in a variety of strategy, marketing, M&A, and operations roles. Michael has completed Six Sigma Greenbelt training, and holds degrees in Chemical Engineering and Economics from Rice University, and an MBA from Harvard Business School. [email]
---
Members-at-Large
Jia Han
Jia shares her skills and experience as a lawyer with Exploring New Horizons. After completing her Law degree at UCLA Jia currently works with Wilmer Cutler Pickering Hale and Dorr in Palo Alto. Jia looks forward to sharing her passion for empowering youth in the arena of social justice and getting out in her free time. Jia speaks fluent Mandarin Chinese and likes to hike in her spare time. [email]
---
Anne Baker
Anne is an assistant professor of political science at Santa Clara University specializing in American Politics. She has applied experience in campaign finance, elections administration, and lobbying as a consequence of time spent working on the Hill and projects undertaken while obtaining her Ph.D. from the University of Notre Dame and a masters degree in Government Administration from the University of Pennsylvania. She enjoys a variety of outdoor sports, particularly hiking and backpacking and is a National Outdoor Leadership School alumna. She has fond memories of outdoor programs and numerous camping trips with her family. Her interest in outdoor education stems from these experiences. [email]
---
Lisa Mazzola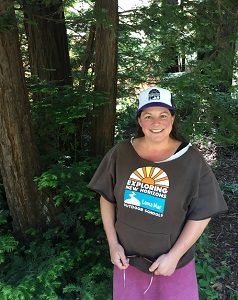 Lisa began her career in education as a classroom teacher and later discovered that teaching outdoors was more true to her passion. She went to grad school at the University of Washington to earn a Masters in Environmental Education, which began her career as a Naturalist. She especially enjoys learning and teaching students about plant medicine and helping students to realize their interdependent role with the natural world. After five years of being a Naturalist here at ENH, she realized that becoming the campus Gardener was the perfect fit so she could focus even more on demonstrating to students how we directly depend on the earth's resources for both food and medicine. She also enjoys teaching students about Nutrition as she facilitates salad-making with the students. Now she is in her 5th year as Loma Mar's gardener. Lisa calls her career here a "jobby", because it is not just a job, it is also her hobby and favorite pastime.[email]
---
Jacob Sackin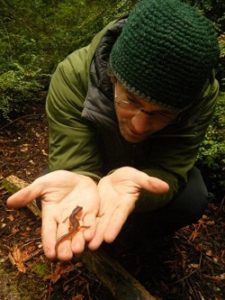 Jacob was born in Columbia, Missouri and grew up in Kansas City. He came to California for an outdoor education internship in the Sierras, and worked in outdoor education at Foothill Horizons, San Joaquin Outdoor Education, Northwest Youthcorps, and Exploring New Horizons, for 12 years, serving as Program Director at Exploring New Horizons at Sempervirens. Jacob also earned a Masters degree in Creative Writing from Northern Arizona University, and published his first young adult novel, Islands, in 2007. He is now a Grant Writer/Development Associate at New Teacher Center. [email]
---
Alison Willett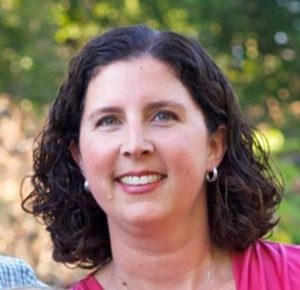 Alison has worked in marketing, advertising, and marketing operations throughout her career, specializing in digital direct marketing and relationship management. She currently manages the Global CRM and Marketing Operations group at Bio-Rad Laboratories. Alison grew up camping with her family in Northern California, and is glad to support an organization that provides meaningful outdoor experiences that allow children to connect with and appreciate nature. Alison holds a BS in Ecology, Behavior, and Evolution from University of California, San Diego and an MBA in Marketing from University of Washington. [email]
---
Sheila Golden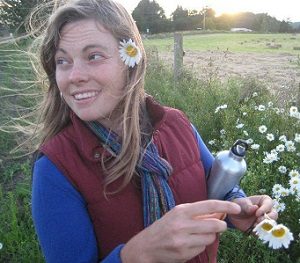 Sheila Golden is the Director of Programs at Community Alliance with Family Farmers (CAFF), a non-profit that supports sustainable food systems and agriculture. A former Garden Coordinator for ENH, Sheila fully understand and values the deep impact a week of outdoor school can have on the confidence and well-being of today's youth. After earning an MS in Community and Regional Development, Sheila worked for UC Cooperative Extension as an Urban Agriculture Specialist and eventually landed at CAFF where she manages the organization's Farm to Market programs and has fundraised over $1.4 million. She feels it is only natural and full-circle to bring her new talents back to ENH in her new role as a board member. [email]
---
Colin Sullivan
Information coming soon
---
Melanie Steger
Information coming soon