Who We Are and What We Do!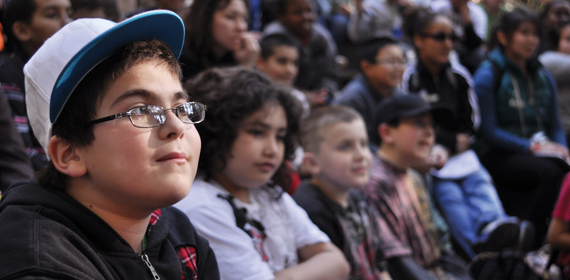 Exploring New Horizons Outdoor Schools provides exceptional outdoor residential education to K-8 students at three unique locations through a rich and relevant curriculum tied to state and national education standards. Serving over 8,000 students from 95 schools annually from the SF Bay Area and the Central Coast, Exploring New Horizons offers customized programs to both large and small groups at our three campuses: Pigeon Point, Loma Mar, and Sempervirens.
---
Our Promise
Exploring New Horizons Outdoor Schools allows children to safely explore and learn about the natural world through relevant and fun outdoor educational experiences. This life-changing opportunity instills a deep connection with nature and the joy of learning.
---
Our Naturalists
The enthusiastic and knowledgeable naturalists at Exploring New Horizons Outdoor Schools engage children with an exceptional outdoor curriculum and intentional team-building exercises. Offering three distinct outdoor residential experiences at three diverse program locations, Exploring New Horizons Outdoor Schools offers a safe, fun, and inspiring approach to learning and self-discovery.
---
Our Experience
Exploring New Horizons Outdoor Schools is committed to educating and empowering children to make thoughtful, conscious, and sustainable choices for themselves and the environment. By providing children rich educational opportunities to safely explore the natural, un-plugged world, our naturalists foster a sense of adventure and love of learning while encouraging children to creatively envision and work together towards a positive future.